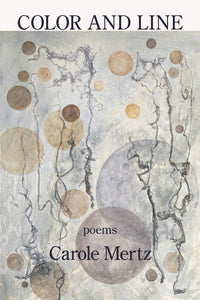 Carole Mertz is a graduate of Oberlin College with a concentration in music performance and fine arts. She is Book Review Editor at Dreamers Creative Writing, a Member of the Prize Nominations Committee at The Ekphrastic Review, and an advance reader for Women's National Book Association's 2018 poetry contest. Carole judged (in formal verse) the 2020 Poets and Patrons in Illinois International Poetry Contest.
Carole maintains her appreciation of the fine arts following her attendance at The Mozarteum Akademie in Salzburg, Austria. She critiques in fiction, poetry, and essay and has published poems and reviews in literary journals in U.S., Canada, Africa, Great Britain, and India; among them Arc Poetry, Copperfield Review, CutBank, Into the Void, Main Street Rag, The Bangalore Review, With Painted Word, and World Literature Today. Carole is both a contributor to and reader for Mom Egg Review.
Her writing has also appeared in Writing After Retirement, Editors Smallwood and Redman-Waldeyer, Rowman & Littlefield (2014), Journal VII of the Society of Classical Poets (2019), and other anthologies. With her husband, she published a series of devotions in Portals of Prayer, Concordia Publishing House.
Carole is the author of the poetry chapbook Toward a Peeping Sunrise, Prolific Press (2019). She resides with her husband in Parma, Ohio where she is an organist and member of Calvary Lutheran Church.
Paperback: 75 pages
Publisher: Kelsay Books (January 2, 2021)