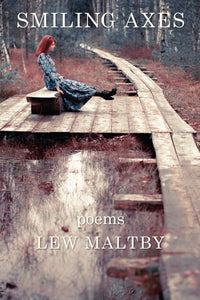 Lew Maltby has an unusual background for a poet. He has been a factory worker, trial lawyer, truck driver, soldier, and corporate executive. He wrote his first poem at 35 in the wake of divorce. Urged by friends, he entered the North Dakota state poetry contest and was amazed when he won.
Lew finds the stuff of poetry in unlikely places—tracer bullets over his head in a minefield, the call of hyenas in the African night, the snarl of a chainsaw, prostitutes staggering home at 5 a.m.
His poems have appeared in Stillwater Review, River Poet's Journal, and U.S.1 Worksheets. This is his first chapbook.
LMaltby@workrights.org
Paperback: 35 pages
Publisher: Kelsay Books (February 4, 2019)