October
O hushed October morning mild,
Thy leaves have ripened to the fall;
To-morrow's wind, if it be wild,
Should waste them all.
The crows above the forest call;
To-morrow they may form and go.
O hushed October morning mild,
Begin the hours of this day slow,
Make the day seem to us less brief.
Hearts not averse to being beguiled,
Beguile us in the way you know;
Release one leaf at break of day;
At noon release another leaf;
One from our trees, one far away;
Retard the sun with gentle mist;
Enchant the land with amethyst.
Slow, slow!
For the grapes' sake, if they were all,
Whose leaves already are burnt with frost,
Whose clustered fruit must else be lost—
For the grapes' sake along the wall.
Introduction
Good news for our friends in Alabama: U.S. Poet Laureate Ada Limón lectures at the University of Montevallo this October 4th! Consider attending if you're interested in her work, or if you want to know more about a notable contemporary poet; sometimes academic events present opportunities to network with fellow writers, too.
According to the event page linked in the first sentence, "Limón's signature project as poet laureate is called 'You Are Here' and focuses on how poetry can help connect us to the natural world. Her work has been supported most recently by a Guggenheim Fellowship. She currently lives in Lexington, Kentucky, where she writes and teaches remotely." Writers based near the University of Montevallo in Alabama can attend her event this Wednesday, October 4th to learn more.
Personally, I'm hyped about an up-and-coming open mic series in the south side of Chicago. I attended INTH3LAND: an Englewood open mic for the first time recently, but it's been a monthly occurence for a while now, hosted by local artists ThoughtPoet and JazStarr. Corie Luckett, owner of streetwear storefront Englewood Branded, opened the doors for a night of music and real conversation.
I admired this initiative to open a safe space for poetry "that truly shows off the beauty of individual growth and perserverance" from not-that-afar through social media. Since attending, I'm filled with the warmth and motivation that intimate gatherings like this inspire, from house shows to block parties to independent bookstore readings. The Chicago hip-hop scene especially in Englewood is so rich in tradition and alive with visionary energy that it feels like an honor to participate in the culture even in small ways.
As I experience the restorative work accomplished by resourceful, talented artists on the strength of collaboration, I'm moved to share about it. I hope this resonates with the people who also get that "this is everything and more" feeling from art based in community!
Comment to let us know about the creative gatherings that make you Feel It—I would delight in hearing them—as a press, it's safe to say we strive to recreate this experience in our internationally remote book launch readings. Read on for the latest poetry events, reviews, interviews, and awards by Kelsay Books authors, cultivated by our community monthly.
Featured Readings
Ohio and Kentucky readers, join Eileen Trauth to celebrate the launch of Ordinary Time in a series of events:
Tuesday, October 3, 7-8:30 - Poetry Night at Sitwell's (324 Ludlow Ave., Clifton, Cincinnati, OH) with Carolyn Grace. There will also be an open mic.
Thursday, October 5, 6:30-8 – Roebling Books & Coffee (601 Overton St., Newport, KY). This is a "double feature" author event on the theme of family. I will be joining my sister, Suzanne, who is coming in from New Jersey to read from her recently published novel, What Remains of Love (Willow River Press, 2022).
Thursday, October 19, 7-9 – Poet & Song at the Falcon Theatre (636 Monmouth St., Newport, KY). This is a book party to celebrate the launch of my poetry book and that of Roberta Schultz. Also, featuring music by The Sweet Peas. https://raison3.com/poet-song-series
Register today to join us in celebration of S. Salazar's virtual book launch on Thursday, October 12, 5:30 p.m. Pacific time. Click the images below to learn more about Raíces, Relics, and Other Ghosts.
╬
Poetic Excellence
Awards
Swallowing The Light
by
John Schneider
was selected as the 2023 NYC Big Book Award Distinguished Favorite in Poetry
Ken Meisel, author of The Light Most Glad of All, won Editors Choice Award in Sheila-Na-Gig, Volume # 7.1. (2022) for "Contemplation in a Small City Park w/ Apricot Trees"
"Buzzards", from Bypass by Dave Malone, placed second in the 2022 Joy Bale Boone Prize from The Heartland Review

"Rubber Time" by Terry Allen was nominated for a Pushcart Prize
 "Marking Time" by Judith Janoo won the Arthur Wallace Peach Memorial Award 
 Daun Daemon reports notable honors such as:
"I hear her voice calling" was awarded 1st place in the 2017 Origami Poems Project Kindness Contest.
https://www.origamipoems.com/random-acts-of-poetry/origami-contest/289-kindness-poem-2
"My Daddy Taught Me to Pack" received a Pushcart Prize nomination in 2018
Lori Levy's poem "Funky Fuchsia" won 2nd Place in Wilda Morris's 2023 Poetry Challenge on the theme of color.
https://wildamorris.blogspot.com/2023/03/march-2023-winning-poems-colors.html
Joanne Durham earned the following honors this year:
There's a new podcast out featuring me reading 4 poems from On Shifting
Shoals:
https://www.linebreakshortwave.com/2023/08/14/episode-53-joanne-durham/
On Shifting Shoals featured on Autumn Sky Poetry Daily: https://autumnskypoetrydaily.com/2023/09/09/saturday-book-feature-on-shifting-shoals-joanne-durham/
Third Wednesday Magazine's Annual Poetry Contest winner, 2023 "A
Conversation with Henri Rousseau About His 'Vue De Bois De Boulogne":
https://thirdwednesdaymagazine.org/2023/03/30/a-conversation-with-henri-rousseau-about-his-vue-de-bois-de-boulogne-joanne-durham/
NC Poetry Society's Mary Ruffin Poole Award First Place, 2023: "Praying
Mantis"
James Applewhite Semi-Finalist, NC Literary Review, 2023: "Interference"
https://issuu.com/eastcarolina/docs/2023-nclr-online-winter/119
Lit/South Award Finalist, Litmosphere, 2023: "Parable of the Foolish
Virgins Revised":
https://www.charlottelit.org/litmosphere/litmosphere2023/durham-parable-revised/
Mary Blinn Prize Finalist 2023
Sinclair Poetry Prize 2021 for "To Drink from a Wider Bowl":
https://eveningstreetpress.com/book-author/joanne-durham/
Margaret Stawowy's poem "Faye: Halfway to Hell" was a finalist in the
Naugatuck River Review 10th Annual Narrative Poetry Contest.
Reviews & Features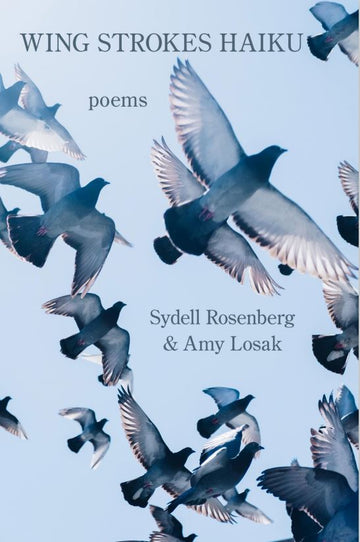 Gretchen Gales reviewed Wing Strokes Haiku by Sydell Rosenberg & Amy Losak for Quail Bell magazine: http://www.quailbellmagazine.com/the-real-20/book-review-wing-strokes-haiku
Reviews of Sonnets of Love and Joy by Paul Buchheit are in!
The US Review
https://www.theusreview.com/reviews-1/Sonnets-of-Love-and-Joy-by-Paul-Buchheit.html
Indie Reader
https://indiereader.com/book_review/sonnets-of-love-and-joy/
Reedsy
https://reedsy.com/discovery/book/sonnets-of-love-and-joy-paul-buchheit
Feathered Quill
https://featheredquill.com/sonnets-of-love-and-joy/
Literary Titan
https://literarytitan.com/2022/12/30/sonnets-of-love-and-joy/
Self-Publishing Review
https://www.selfpublishingreview.com/2023/08/sonnets-of-love-and-joy-by-paul-buchheit/
Readers Favorite (3 Reviews)
https://readersfavorite.com/book-review/sonnets-of-love-and-joy
"Sonnets of Love and Joy, a collection that is a welcome uplift for these times, when the effort to capture joy and love is too often replaced by angst and a sense of doom.

Here lies respite from the modern crisis that provides existential relief and a sense of well-being. Here, too, is relief from the less seasoned free verse format, returning stricter rules to the poetic effort while demonstrating that it can remain accessible to contemporary audiences.

..each poem contains a grounding in landscape and a heart throb of emotional connection that inspects the various facets and incarnations of love and joy in the world.

Sonnets of Love and Joy's diverse, spirited life connections reach out to readers to capture and describe moments of harmony, awakening, and interconnectedness with life and nature...the perfect example of how poetry's forms and rules remain relevant to modern living."

—Midwest Book Review
Sooner or Later by Jane Blanchard was featured on Autumn Sky Poetry Daily, which reopens for submissions on October 20, 2023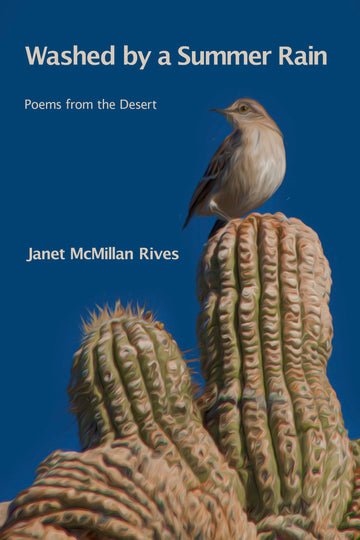 Washed by a Summer Rain by Janet Mcmillan Rives was reviewed for the Arizona Daily Star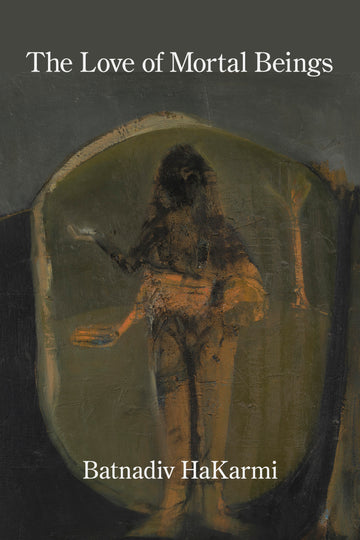 The Love of Mortal Beings by Batnadiv Ha Karmi was reviewed by Shoshana Sarah for Reading Jewish Fiction
Nadia Arioli, author of Be Still: Poems for Kay Sage, was interviewed in Gyroscope Review and the Ekphrastic Review on writing ekphrastic poetry in response to Sage's surrealist paintings
Events
In addition to the virtual launch of Raíces, Relics, and Other Ghosts, S. Salazar is hosting an in-person launch in Seattle, WA on September 30th. Learn more.
Connecticut community: D. Walsh Gilbert will read selections from [M]AR[Y] on October 28 at the Hoppin Gallery of the Barney Library in Farmington, CT and December 3 at Poetry Rocks in Art Center East in Vernon, CT.
Ebooks