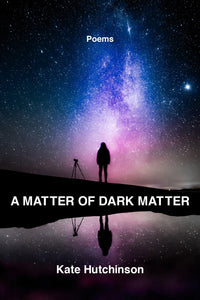 Kate Hutchinson's poems and personal essays have appeared in over sixty publications and earned numerous awards, including two Pushcart Prize nominations. She has two previous books of poetry, The Gray Limbo of Perhaps (Finishing Line Press, 2012) and Map Making: Poems of Land and Identity (THEAQ Press, 2015). Kate is active with local writing groups and state-wide poetry organizations, currently serving on the board of the Chicagoland Poets & Patrons where she chairs two annual poetry contests.
Kate leads workshops for poets of all ages, and she has served as a judge for a variety of writing contests. Over the last three years, she spent many hours working with Dr. Charles Smith, Chicago pianist and music savant, in editing his memoir, The 88 Keys That Opened Doors, available on Amazon. This year, she begins a new adventure as assistant editor for East on Central, a literary arts journal based in Highland Park, Illinois.
Outside her work as a writer and editor, Kate is a primary caregiver and guardian for her adult son, Ramon, who has autism. She retired in 2018 after 34 years of teaching English and Speech   at a large high school in Chicago's northwest suburbs, and for many years she also served as her school's Fine and Performing Arts Coordinator. Kate is currently on the board of the Friends of the Library organization in her community, facilitating used book donations and sales that fund library programs. In her free time, she enjoys reading, taking walks among the trees, birdwatching, and solving the daily New York Times and Chicago Tribune crossword puzzles.
Find more of her writing here: poetkatehutchinson.wordpress.com
Paperback: 92 pages
Publisher: Kelsay Books (March 30, 2022)