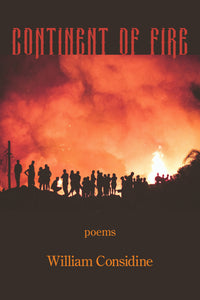 William Considine was born in McKeesport, PA. Attending on work-study, loans and scholarships, he graduated "With Great Distinction" from Stanford and cum laude from Harvard Law School.
He writes poems and plays. Fast Speaking Music released a CD of his poems with music, An Early Spring (2013). The Operating System published a chapbook of poems, Strange Coherence (2013) and a volume of his early, produced verse plays, The Furies (2017). Finishing Line Press published a poetry chapbook, The Other Myrtle (2021).
His full-length play Moral Support ran at Medicine Show Theatre, NYC in 2019. to critical praise. His full-length verse play Women's Mysteries had a staged reading at Polaris North, NYC in 2019. His latest short verse plays seen in New York City in 2020— 2021include Aunt Peg and the Comptometer, Persephone's Return, Odyssey's End, John Milton in the Tower, and A Common Tongue.
He lives with his wife in Brooklyn, NY. They have two grown daughters. Aretired lawyer, he is a member of The Dramatists Guild, Polaris North theater artists cooperative and Brevitas, a poet's cooperative.
(williamconsidine.com)
Paperback: 118 pages
Publisher: Kelsay Books (October 18, 2022)