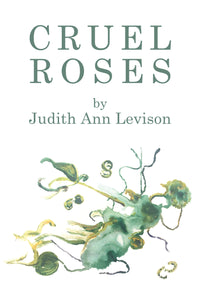 Judith Ann Levison was born into a logger's family and raised on coastal Maine. At fifteen she was published in The New Yorker. Inspired by her poetry, a high school teacher assisted and guided her toward higher education. She holds degrees from Mount Holyoke College, Hollins University, and Drexel University.
Her poems have appeared in numerous journals, and she has published two chapbooks, Oak Leaves and Sand Cradle.
She currently lives in Pennsylvania with her husband where she pursues her poetry career and paints abstract watercolors.
Paperback: 119 pages
Publisher: Kelsay Books (September 8, 2018)