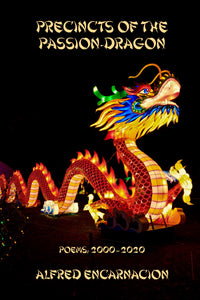 Alfred Encarnacion has taught writing at Temple University, published poetry, short stories, essays, and reviews in journals such as Crab Orchard Review, Florida Review, Indiana Review, North American Review, the Paterson Literary Review, and the Schuylkill Valley Journal. His work has been nominated four times for a Pushcart Prize.
He has published two books of poetry: The Outskirts of Karma (2012) and Ambassadors of the Silenced (2016). His collection Library Suite (2019) was a finalist in the Annual Moonstone Chapbook Contest. Excursions to Dystopia, a fiction manuscript, is a work in progress.
Encarnacion is the current director of the Stratford Public Library in New Jersey where he vigorously promotes poetry through book clubs, workshops, author visits, and literary readings.
Paperback: 146 pages
Publisher: Kelsay Books (April 10, 2023)