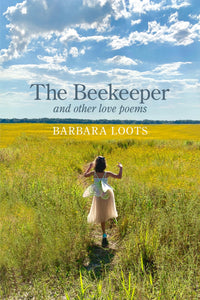 Hundreds of verses into her career as a writer for Hallmark Cards, Barbara Loots remained essentially anonymous. However, her optimistic view of life surely touched thousands of lives with a broad swath of social communications, from birthdays to holidays to care of the grieving. She is the author of a number of children's books published by Hallmark. She retired after forty-one years.
Meanwhile, her work as a poet has been appearing in print since the 1960s in magazines such as The Lyric, Blue Unicorn, New Letters, Measure, Cricket, and The Christian Century. Anthologies include The Random House Treasury of Light Verse, The Helicon Nine Reader, The Muse Strikes Back, The Whirlybird Anthology of Kansas City Writers, Landscapes With Women, and Love Affairs at the Villa Nelle. Online, her poems appear in Better Than Starbucks, Mezzo Cammin, The Ekphrastic Review, and Light Poetry Magazine, among others.
In 2014, her collection Road Trip was published by Kelsay Books/White Violet Press. Her second collection, Windshift, also published by Kelsay Books, received third place for the 2019 Thorpe Menn Award for Literary Excellence. Individual poems have won recognition in various literary magazines.
She resides in Kansas City, Missouri, where she volunteers as a Docent for the renowned Nelson-Atkins Museum of Art and worships with the Presbyterians at Second Church. She is married to Bill Dickinson and obeys orders from Bob the Cat. 
Paperback: 79 pages
Publisher: Kelsay Books (September 12, 2020)
Review:
Light Poetry Magazine