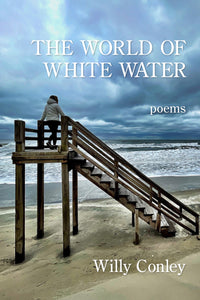 Willy Conley's most recent book is Visual-Gestural Communication: A Workbook in Nonverbal Expression and Reception. Other books are Listening Through the Bone—Collected Poems, The Deaf Heart—a Novel, Broken Spokes, and Vignettes of the Deaf Character and Other Plays. Conley is a retired professor of theatre from Gallaudet University, the world's only liberal arts university for deaf and hard-of-hearing students. For more info about his work, please visit: www.willyconley.com.
Paperback: 68 pages
Publisher: Kelsay Books (October 2, 2021)
Willy Conley's Book Trailer: View it here!
Review:
Wordgathering