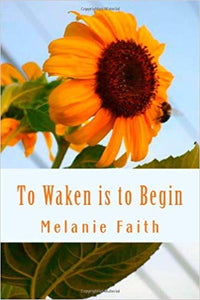 Still Available on Amazon
Melanie Faith is a poet, essayist, and photographer who holds an MFA from Queens University of Charlotte, NC. Her writing most recently was published in Mason's Road (Winter 2012 issue) and Origami Poems Project. Her photos were published in Foliate Oak (March 2012 and May 2011), Epiphany Magazine (October 2011), Up the Staircase (Fall 2011), and Ray's Road Review (December 2011). Her poetry was a semi-finalist for the 2011 James Applewhite Poetry Prize. In 2011, her poetry and essays were featured in Referential Magazine (July and June 2011), Tapestry (Delta State U., Spring 2011), and Front Range Review (U. of Montana, Spring 2011). She has been nominated for a Pushcart Prize. Her work won the 2009 Anne E. Sucher Poetry Prize for the Iguana Review.
She has been a small-town journalist, an ESL classroom teacher for international students, and (currently) a literature and writing tutor at a private college prep high school, and a freelance editor. She has enjoyed teaching writing classes for WOW! for three years. Her instructional articles about creative writing techniques have appeared or will appear in The New Writer (forthcoming), The Writer, and Writers' Journal, among others.
Paperback: 50 pages
Publisher: Kelsay Books/Aldrich Press (August 20, 2012)